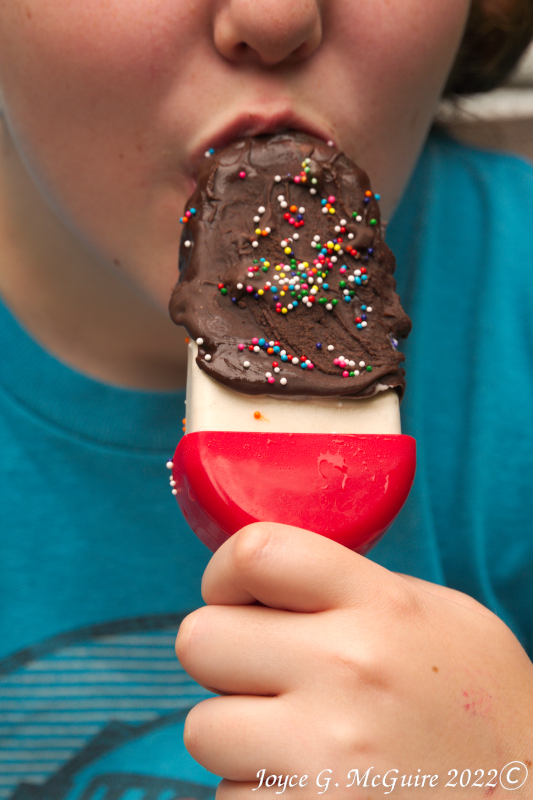 This was a wonderful way to use up some older bananas. It is a tad bit harder than chocolate covered bananas, but just as enjoyable.
Servings:
depending on mold size
In food processor, add bananas, lemon juice, cream milk, vanilla and maple syrup.

Pour mixture into popsicle molds leaving a little headspace.

Add popsicle sticks if your mold does not include them.

Freeze until frozen hard.

Using double broiler, melt chocolate and oil, stirring until completely melted.

Let cool before dunking popsicle.

Sprinkle with walnuts if using.

Refreeze on wax paper to save till later or enjoy immediately.
Adapted from Cesar and Nadia Roden's book, Ice Pops!