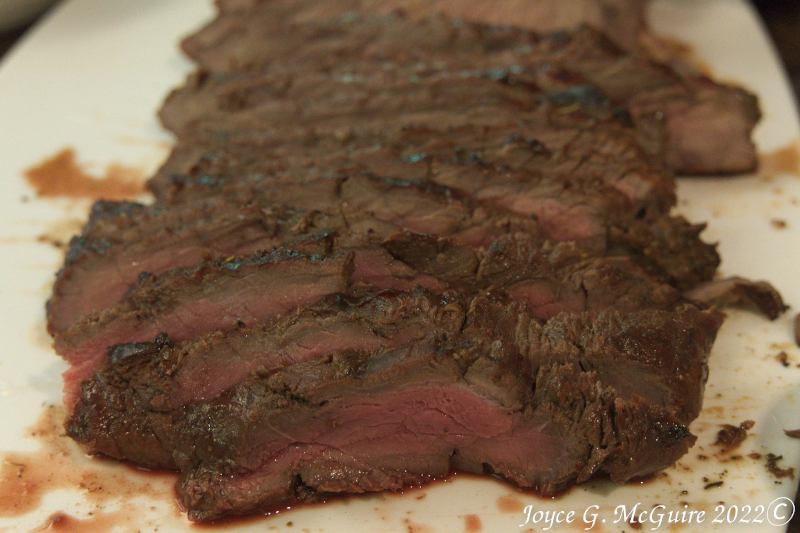 With very sharp knife, cut a 1/2-inch crosshatch pattern, 1/4-inch deep, on both sides of steak.

Combine remaining ingredients except pepper and paprika.

Pour over steak in ziplock bag or glass casserole dish with cover.

Turn steak, and let marinate between 2-24 hours in refrigerator, turning once or twice.

Remove steak to counter top before starting charcoal.

Arrange charcoal on each side of grill like this ( ) and start it.

Remove steak from marinade and pat dry with paper towels.

Mix together pepper and paprika and sprinkle over both sides of steak.

Place meat on center of grill making sure that the steak is not directly over charcoal.

With lid closed, grill for 9-10 minutes and flip.

Grill another 9-10 minutes.

Place steak directly over one of the charcoal piles and sear on both sides or until temperature reaches 125 degrees for medium rare or 130 degrees for medium.

Add a tablespoon or more of butter to top.

Let rest 10 minutes before slicing.

Serve with a side salad and extra butter on top of steak.