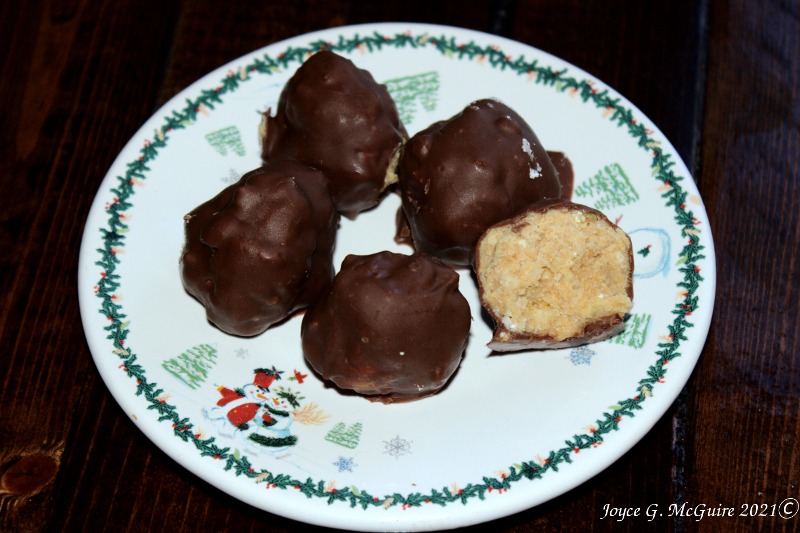 Dad called Aunt Debbie on Christmas while at our house. It was so nice to "talk" to her for a few minutes. While talking, she mentioned that she was making some candy with a granddaughter. Aunt Debbie gave us her recipe to make the candy also.
Use gluten free Crispy Rice and be sure all your ingredients are gluten free if you want to make them just like Aunt Debbie does.
We have made buckeyes before, but we really like this version with the Crispy Rice. I think it may be our new favorite way to make these treats.