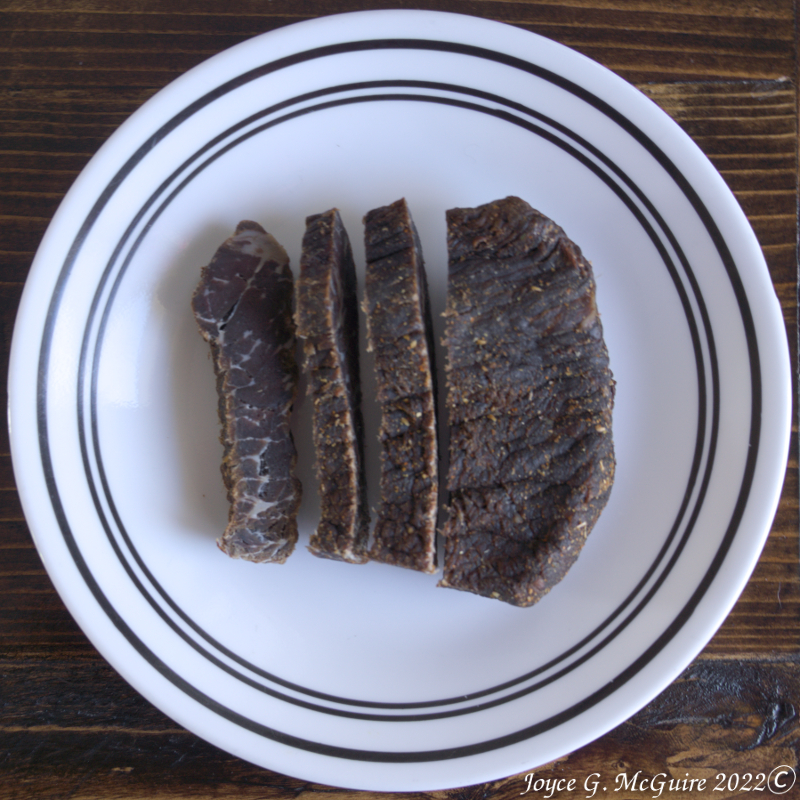 While shopping, I discovered some nicely priced meat. I bought a few packages with the hopes of trying biltong in the dehydrator. This is a simple recipe that we prefer to the original one.
Do not reduce the salt but you can add some if you would like it saltier. Coriander and pepper are the traditional biltong spices, but add other spices to your preference. Some people add 1/2 tsp brown sugar per pound, but that is a taste preference.
If storing in the refrigerator, we like it best dried around 50% of original weight. Dry it longer (lose at least 65% of original weight) if wanting to use backpacking.
See notes at the bottom for more suggestions.