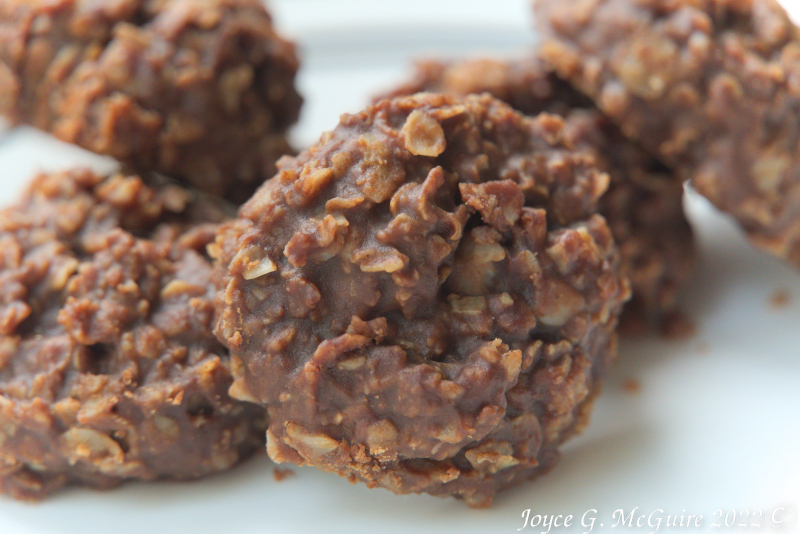 Megan discovered these on the snack table at church. So I had to find her a recipe and she made them right away.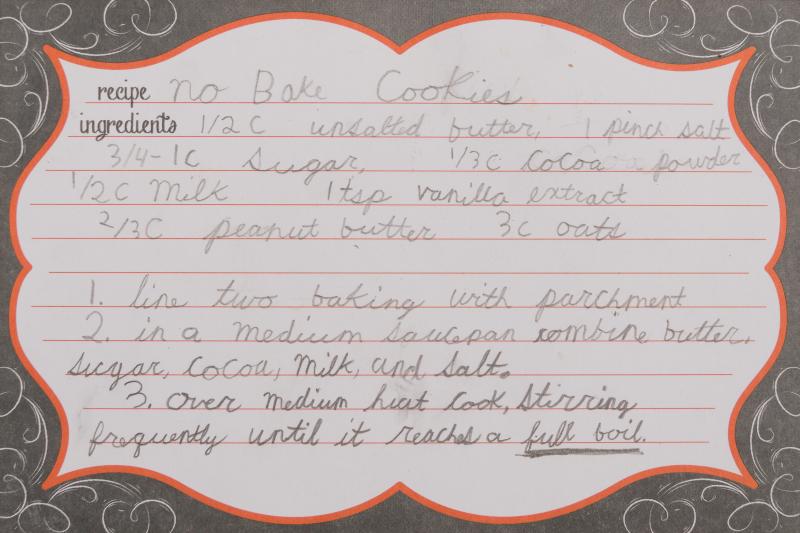 Line baking sheet with parchment paper.

In medium saucepan combine butter, salt, sugar, cocoa and milk.

Over medium heat, cook, stirring frequently until it reaches a full boil.

Boil 60 seconds without stirring.

Remove from heat and add remaining ingredients.

Stir until well combined.

Drop mixture onto baking sheet using two spoons.

Cool completely until set either at room temperature or in the refridgerator.

Store in airtight container.