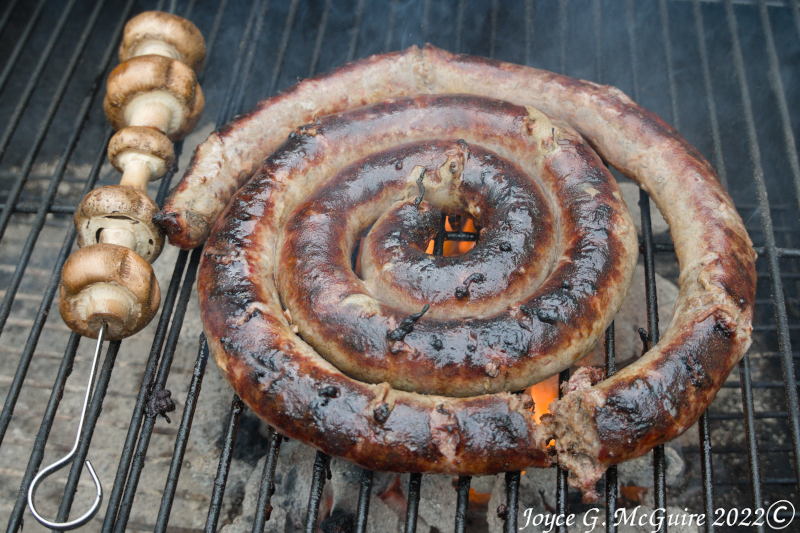 We took this recipe to the butchers, and he custom made this sausage for us. It is a drier sausage, but so good.
Unfortunately, he did not tell us what meats he used, though we asked him to keep notes so we could duplicate it. He did record the spices. When we try this again, I think we will omit the bacon and just use fattier pieces of pork.
Mix dry spices and set aside for later.

Dice meats into sized appropriate for grinding.

Mix meats together, let stand awhile to drain excess blood.

Spread meat into large flat container and add spices and vinegar a little at a time while combining well.

Since cold meats grind easier, place in the refrigerator awhile before grinding.

Grind with large grinding plate (quarter inch plate is good) to get a coarse grind.

Pipe into sausage casings without over stuffing.

Sausages should be curled like a snake in 1.5 pound rounds.
Use no more than 30% fat.
*For best coriander, use 35 Tbl whole coriander to make ground coriander
 Place whole coriander in dry pan.
Heat and stir until light brown and fragrant.
Grind slightly and then sieve to remove husks.
Grind sieved coriander into a fine powder.