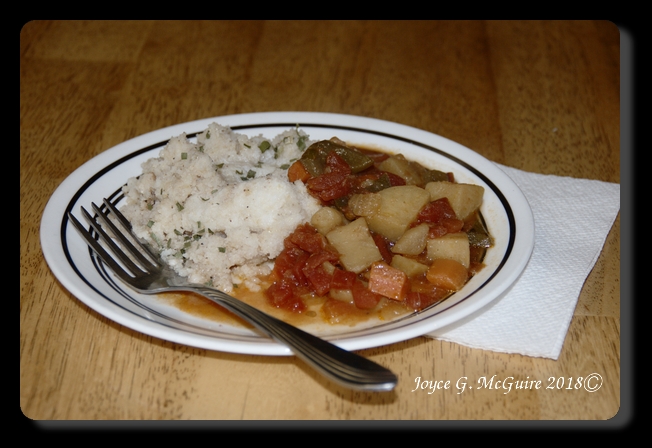 A simple dish we learned in Swaziland.  It is a little tricky to master the perfect cooking time, but once made a few times, you can tell if it is done by how it smells.  Great served with vegetable stew.
If you have leftovers, reheat the next day for breakfast.  We enjoy it with butter and maple syrup.

Mix water, corn meal and salt in a heavy pot.

Cook on medium to low heat with a lid for about an hour. Check at 30 minutes and then every 10 minutes after.

Open pot and stir with a heavy spoon. If it looks mostly dry, it is finished.

Break into small pieces to create a fluffy effect. (If there is a browned crust on the bottom of the pan, it is the best part. Pull it out and eat with butter and salt!)

Add butter and stir completely.

Garnish with butter and garlic or chives if desired.
Can use a heavy pressure cooker.  Cooking time will be less.
Serve like mashed potatoes. This is great with meat gravy or veggie stew.