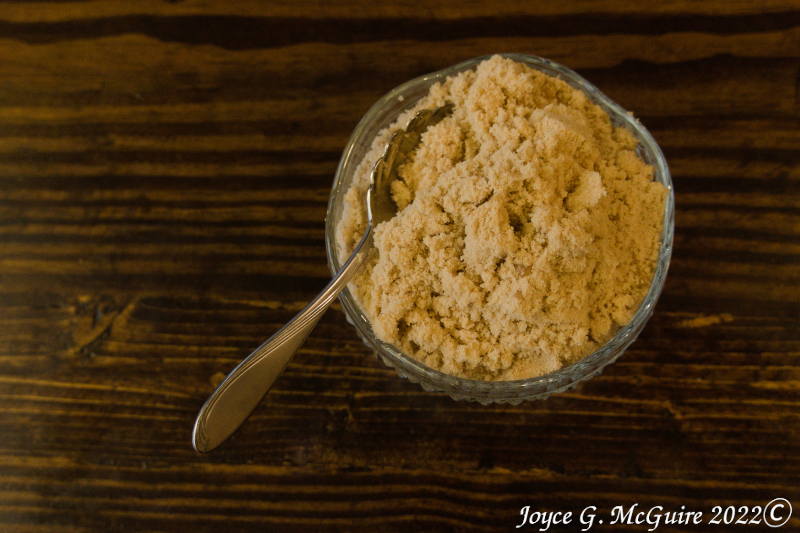 Maple Sugar is not hard to make and does not take a lot of time. It is super fun to watch the transformation from sticky overcooked syrup to granulated maple sugar! The large clumps are wonderful to eat!
The first few times we made sugar, we over cooked the syrup by a lot! It still worked, but took a MUCH longer. So be careful to watch the temperature.
Using a heavy pot (we prefer stainless steel) start boiling the syrup.

Do not stir unless syrup is boiling to the top of the pot.

Adding a little butter to the pot rim helps keep syrup from overflowing.

Turn down heat occasionally to keep from scorching.

Heat the maple syrup until the temperature is 45° to 50° F above the boiling point of water.

For us that is between 255-265° F (hard ball stage).

Take off heat and cool to 200° F if desired (before stirring).

Stir rapidly with a long handled wooden spoon.

It will begin to look and feel like a dry brown sugar.

Store in a cool dry place.

Replace 1:1 in any sugar recipe.