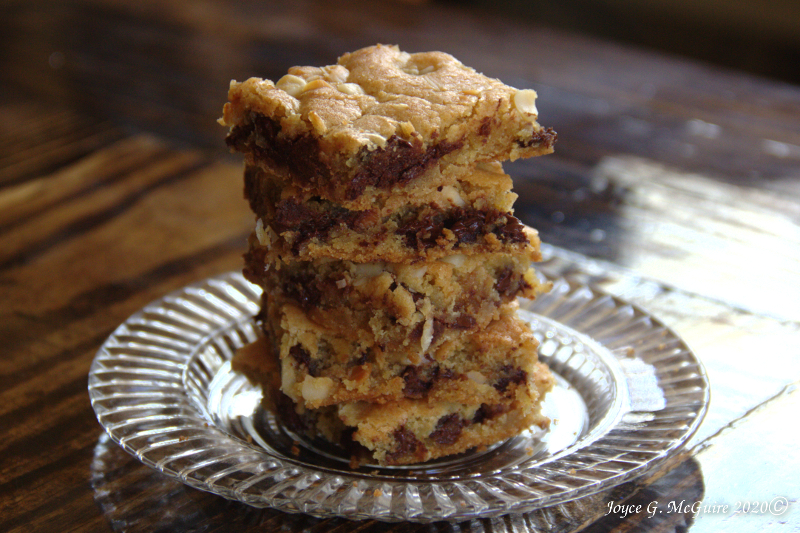 These are just a very simple chocolate chip bar cookie.
Mix together butter, sugar, molasses and eggs.

Add flour, salt, baking powder, and vanilla. Mix well.

Spread in greased 13 X 9 inch baking pan.

Bake 350 degrees F for 25-30 minutes or till toothpick inserted in middle comes out clean.

Cool on wire rack before cutting into 15 squares.