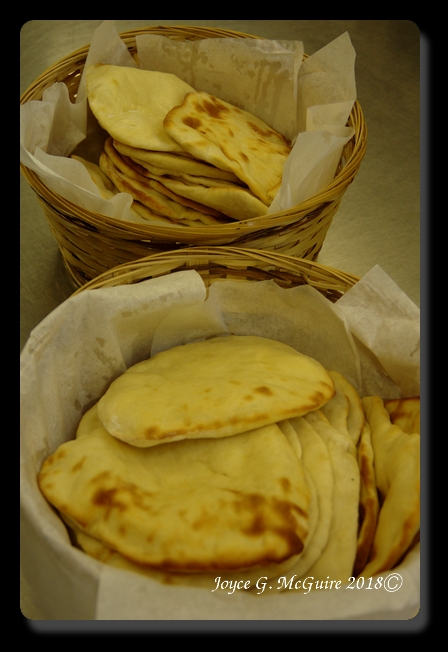 Curry with naan is a favorite dinner.  While plain naan is good, garlic naan is even better!  I recommend doubling the recipe if you want more than one piece of naan.

In small bowl, cream yeast with yogurt. Let sit for 15 minutes.

Add flour and salt, butter and seasoning.

Add milk as needed to make a soft dough.

Knead for 10 minutes until smooth and elastic.

Place in oiled bowl, cover and leave to rise until doubled (about 45 minutes).

Preheat oven to 450 degrees.

Place heavy baking sheet in oven to heat (or pizza stone).

Turn dough out and divide into three equal pieces. Roll out into a teardrop shape about 10 x 5 x 1/3 inch thick.

Place naan on hot baking sheet and bake for 3 -4 minutes until puffy.

Remove from oven and brush with butter.
This flat bread is great with curry!
Recipe found in the Best Ever Indian Cookbook.