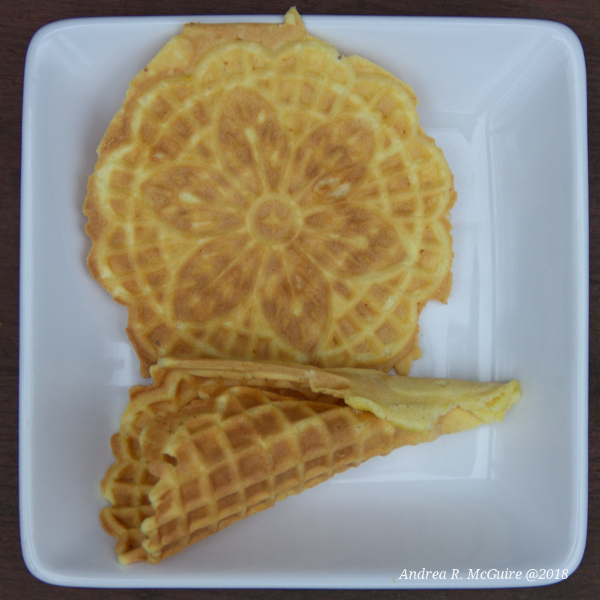 Grandma Bea would make pizzelles and store them in tin coffee containers. After she died, my parents bought a pizzelle maker and passed the recipe on to Andrea.

Beat eggs and sugar until light yellow.

Add butter and vanilla, beat until blended.

Sift together flour and baking powder (and cocoa).

Fold into butter mixture.

If using nuts, sprinkle on top of dough before closing iron.

Bake on pizzelle iron as directed.
Optional: Use orange peel or extract instead of vanilla and add 1/4 cup mini chocolate chips to batter before baking.