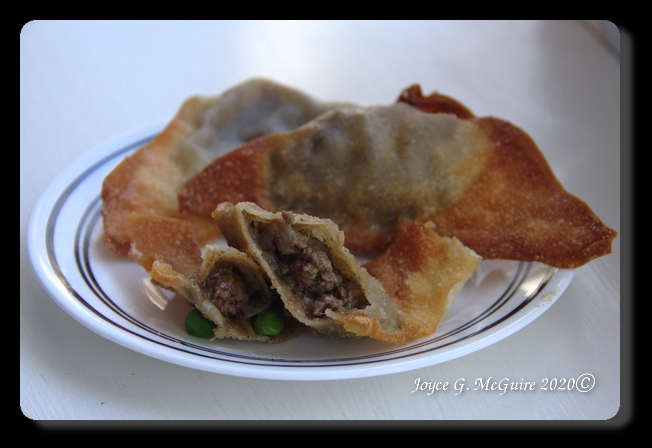 I don't remember having these until we lived in Swaziland. We often had them at church potlucks and, while similar, each family had a slightly different recipe. I preferred the ones with peas, but some used raisins instead.
This recipe is a very mild blend of spices. We often double, or triple the spices depending on who is making the. Fill the wontons with a generous helping of stuffing, but be careful not to overstuff.
For an appetizer, plan on two per person. For a main meal with a salad, plan on 4 or 5 per person.