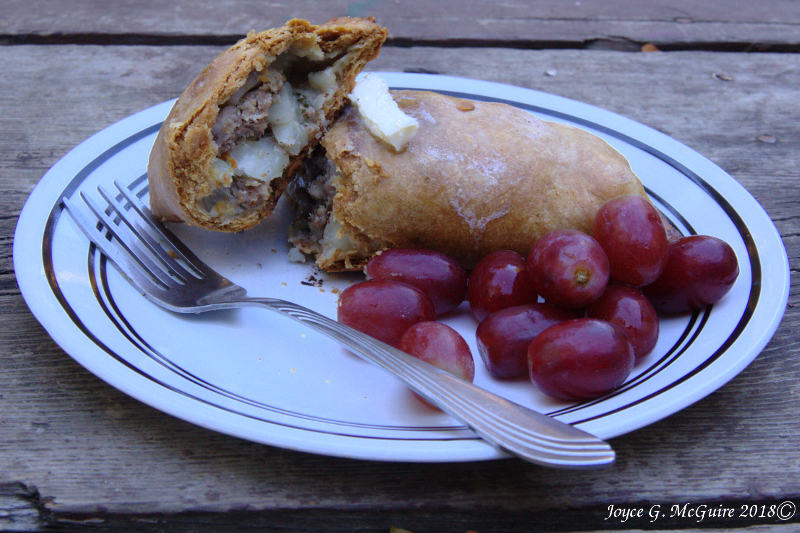 Pasties are popular in Calument where Daddy spent a lot of time growing up.  He said that Petila's taxi in Calumet would often take his family to McLain park and then come back at a prearranged time to take them home. His grandmother made them also. There are many recipes for pasties, but all are similar.
Feel free to experiment with the basic recipe. We often make the pasties with cubed meat instead of ground.  Be careful not to overstuff the crust, it is much better to have leftover filling!
When serving, I like them best with a little extra butter. Some people serve them with gravy. My mom eats them with ketchup.