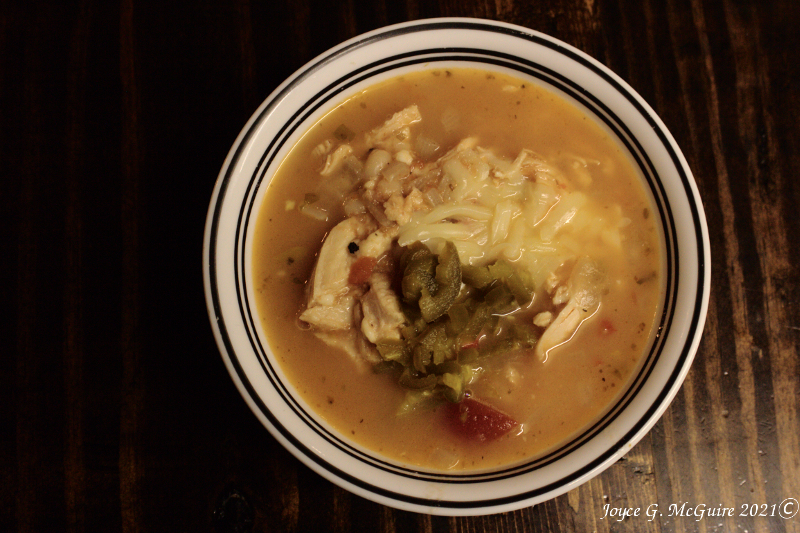 This is an easy, make ahead soup for cold days. We usually keep it on low all day in the crock pot and serve with corn chips or corn bread. Also, to reduce the cheese a little, instead of putting it all in the soup, set some aside to use as garnish.
You will need at least 2 cups of broth, but we usually use more. Use your favorite method to poach the chicken breast, or use this recipe. Leftover broth can be saved for another recipe.
Poach chicken breast your favorite way.

Put broth and diced chicken into a crock pot.

Add remaining ingredients.

Cook on low for 8 or more hours.

Can be served with sour cream, onions, or fried tortilla strips.
Instead of using canned beans, feel free to use 32 oz dried beans.

Soak beans overnight. Drain water and simmer until soft before adding to soup.

Start with 4 cups and add more as desired.
If preferred, make your own enchilada sauce.
Recipe from Mom McGuire Jan 2010