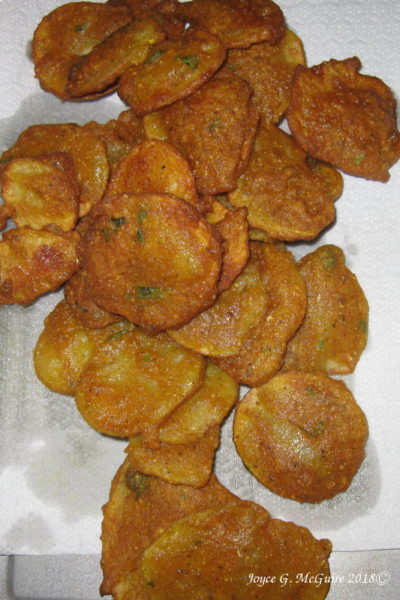 Mark was given this recipe by our friend Morsal.  When she learned that Mark really liked the deep fried potatoes, she shared her version of it with him.

Mix ingredients together to make a thick batter.

Slice up potatoes thinly, dunk in batter and then deep fry.

Also good with plain yogurt if you want.