Miss Jili is a friend of ours from China. We enjoyed having her over and sharing recipes with us before she moved to finish her schooling. This is a favorite recipe of ours.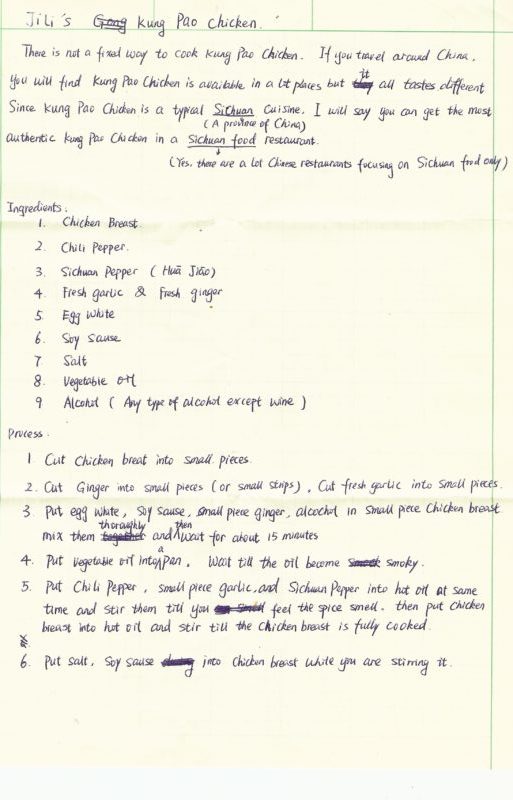 Cut chicken into bite size pieces.

Shred ginger or cut into small strips.

Put egg whites, soy sauce, ginger, chicken stock in bowl with diced chicken.

Stir to coat. Let marinate at least 15 minutes.

Pour oil into hot skillet. Wait until oil becomes smokey.

Put chili peppers, garlic and sichuan pepper into hot oil and stir until you smell them.

Add chicken and stir until fully cooked.

Season with salt and more soy sauce if needed.

Serve with rice and a vegetable.
Our recipe is just a rough guide line.  If you prefer spicier food, add more chili peppers and sichuan pepper.  If you like it mild, use less.
Sichuan peppers can be ordered online, but your local grocery store may also carry them.