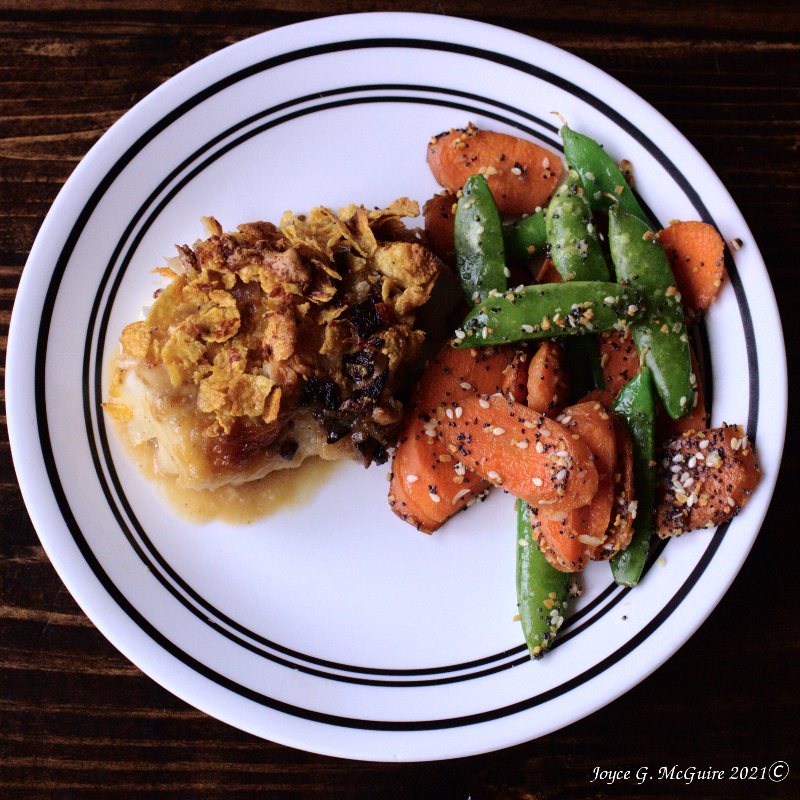 An excellent way to eat fish! This recipe is from Mom McGuire many years ago. I am assuming she gave it to us when we were first married, because it is in my printed cookbook and not hand written.
Cut fillets into serving sizes

Sprinkle with seasonings to taste.

Place in shallow baking dish.

Saute onion in butter until lightly browned.

Add addition salt and pepper, corn flakes and cheese to onions.

Mix well before spreading over fish and pressing down.

Bake 350 degrees for 35 minutes or until done.
Replace onion with red onion if desired.