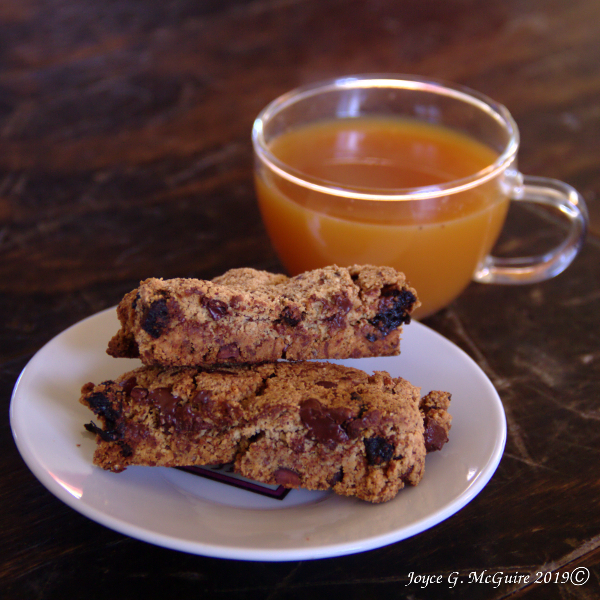 I am not sure where we found this recipe. I have played with it and adapted it some to our tastes.

Preheat oven to 350 degrees F.

Add almond flour, coconut flour, baking soda and salt and mix until combined.

Let sit so coconut flour absorbs liquid.

Add ginger, cherries and chocolate chips with a spoon.

Form the dough into one log on a baking sheet lined with parchment paper.

Optional, chill dough for 1 hour.

Cool for 30 minutes to 1 hour until mostly cool.

Cut log into 1/2 inch slices on the diagonal with a serrated knife.

Optional, freeze one hour.

Place cookies on their sides on baking sheet and cook for 15 minutes at 350 degrees F.

Cool biscotti completely before serving.

They should be fairly crispy, if not return to oven a little longer.
Add 1/4 cup cocoa powder if desired along with dry ingredients.
Add 1/4 tsp ground cardomon, 1/8 tsp nutmeg, 1/8 tsp clove.  Omit cherries.  Chocolate is optional.
Optional add ins: use 1/4-1/2 tsp powdered ginger, 1/2 cup dried cherries, and 1/4 cup hazelnuts roughly chopped.