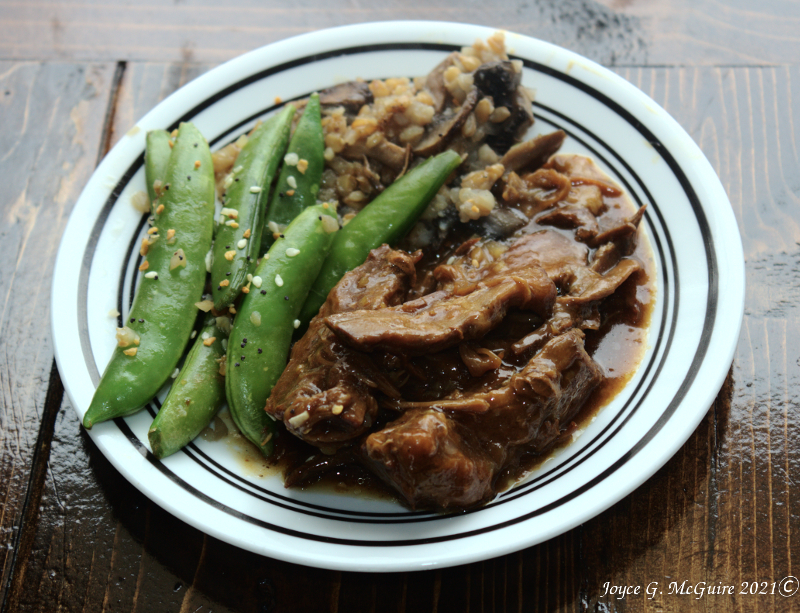 I am not sure why this is called "Mississippi" pot roast, but it is very good. A friend from work told Allan about it and we decided to try it. We are glad that we did, it is an easy dinner idea for after church or company
Our roast was not completely defrosted, so we turned the crock pot on high for a few hours and then reduced the heat to low for the rest of the time. It still came out wonderfully.
While this would be good with rice or potatoes, we served it with farro and cauliflower rice and sugar snap peas. For those who like mushrooms, they are a great addition also.