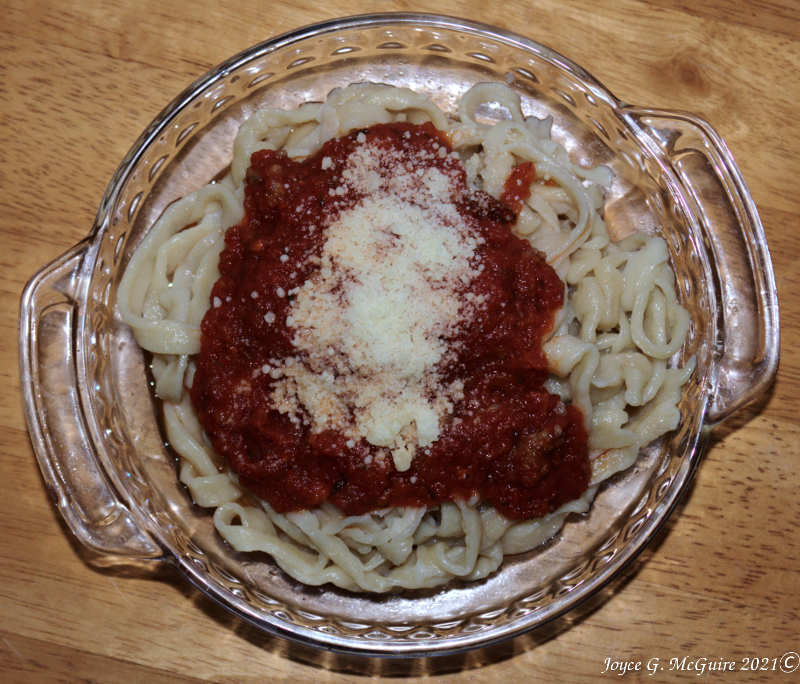 This summer we wanted to make Marinara Sauce to can some garden tomatoes our neighbor, Mrs. Beer, shared with us. We knew she often cans her extra tomatoes, so we asked for her favorite recipe. She gave us this one and we adjusted it very slightly.
We usually eat a whole quart of sauce with spaghetti, but decided to can pints instead this year. Our thought was to use it for extra special grilled pizza since we often have that with company. This sauce is also extra good on homemade noodles.
Using roma tomatoes are best for a thick sauce, but we usually combine them with assorted tomatoes from the garden. We think it creates a better blend of flavors.