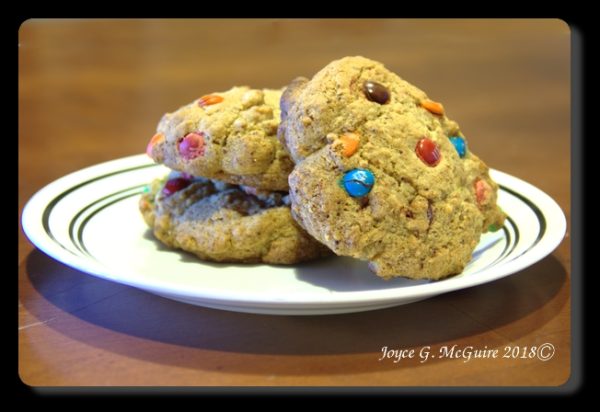 I discovered some date sugar at a discount store and really wanted to try it.  I had read that you could interchange it with brown sugar, but it did not mix in as well as regular sugar did.
We decided to start with our favorite cookies and experiment.  The cookies are soft and cake like, but very good!  I thought they were a little to sweet, so next time I will reduce the sugars.  But everyone else thought they were perfect.
These cookies work well with regular flour if you do not want them gluten free.