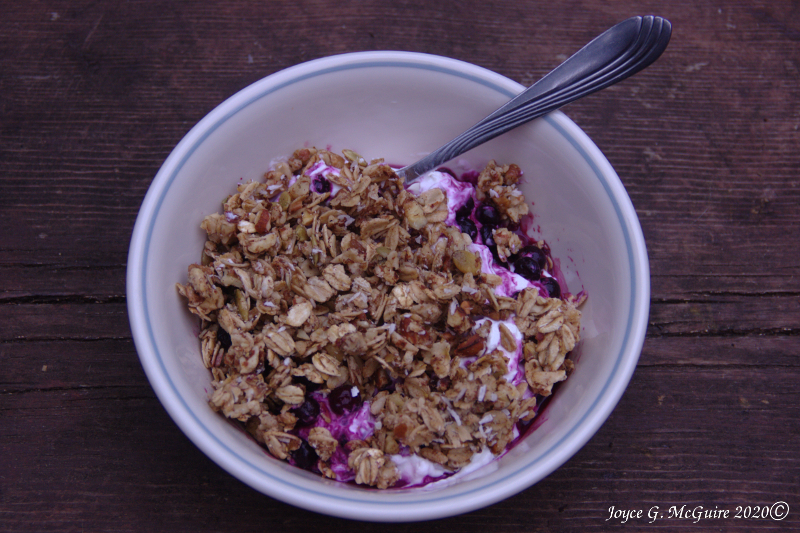 This is probably one of our top five recipes that require a lot of time. However, most of the time is "waiting".
Allan prefers muesli to granola. I enjoy muesli, but I like the crunch of granola. So, when I discovered dehydrating granola, instead of baking it, we tried it. It is a favorite, and I make it when I have the extra time.
I use raw nuts in this recipe because I soak them and then dehydrate for a different taste to the nuts. I have also learned that soaking and dehydrated seeds are often recommended because of health benefits. If you are interested in learning more, a lot of research can be done online. I would recommend dehydrating as much as your machine will hold at one time to save on time later.
Be creative when personalizing this recipes. Macadamia and hazelnuts are good nuts to add. Cocoa nibs and dried tart cherries are great additions. Use more oats and less nuts if desired. If you want to use less maple syrup, increase amount of raisin "slurry". If you prefer to bake this, see notes. This is a very adaptable recipe.