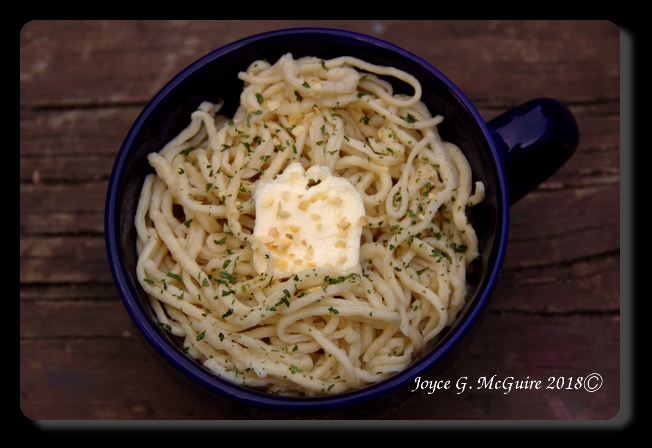 Home made noodles are much better than store bought.  They take a little extra time but are easy and very good. We always use a noodle maker since we have one, but rolling the dough by hand does not take a lot of time.
While the recipe says to let the noodles dry, you can cook them right away if you want.  They are excellent with butter and garlic, with your favorite sauce or in chicken broth.
For colorful variety, add some pumpkin puree or spinach to the dough.  You will need to add extra flour, but the different colors and taste is fun.