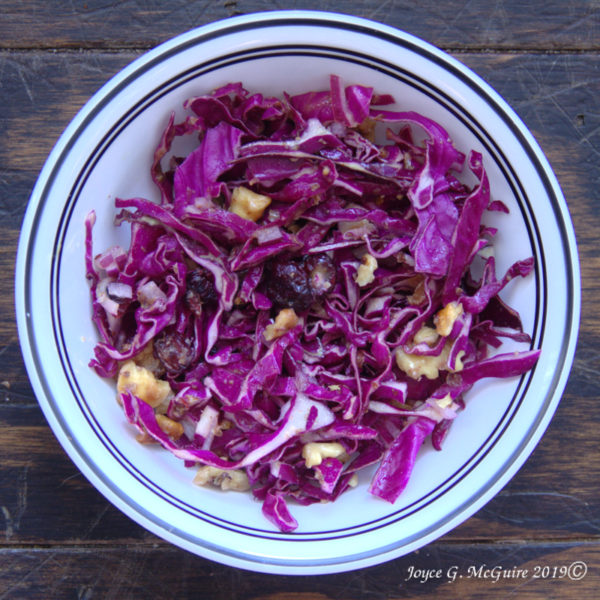 Roaming the grocery store one day, Andrea tried a sample of their purple cabbage salad. She liked it so much, that she asked if we could please buy some for lunch. We told her to get some.
Later, we attempted to duplicate the recipe. The dressing is the not the same, but we get many compliments on this very easy recipe.
The ingredient amounts are not exact. Adjust them to your liking. Adding warm honey mustard sauce is great too.